Carpet Cleaning
Why you should get a professional to clean your carpets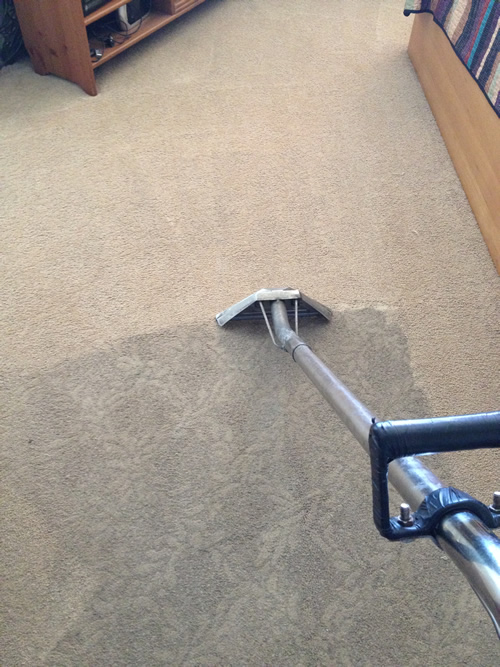 While the most obvious reason to clean carpets is because they look Dirty, there are more reasons why you should get them professionally cleaned.
Cooking Oil, dirt, dust mites, animal waste, pet dander, pollen, grease, microscopic pollutants and other contaminants get to your Carpets in many ways; Tracking by shoes, by Air, Pets, etc., having them not only look bad but being a risk for you and your family.
Vacuuming your Carpets in a regular basis and having them Professionally cleaned at least once a year, will not only prolongate the use-life of them but it will give you the peace of mind of a clean and safe environment for your family and pets.
If you're interested in professional carpet cleaning, we invite you to experience our personalized service and be part of our very satisfied Customers and to share your experience with your friends and family.
What is included:
Free On-site quote and consultation:
Our technician will pre-inspect the carpets, explain the cleaning process and let you know what to expect after the cleaning is done, specially by pointing out possible permanent stains and pre-existing damage and wear on the carpets.
Technician will provide a quote for the job and get customer approval.
Moving Furniture
We will move and replace SMALL furniture and protect them with disposable leg covers. We will work around Heavy or Large furniture, Antiques, Breakables, Electronics, etc.
Pre-Vacuum
Carpet will be thoroughly vacuumed to remove dry soil.
If the carpets have heavy debris or if you have a furry loved one we advise to vacuum prior to our arrival.
Spot Treatment
Our special treatment for Traffic areas and spots will be sprayed on carpets to maximize soil and spot removal and we will rake the carpet to better spread the solution and loosen the contaminants.
Time for the big machine to get to work
Once the dirt has been loosened, our big State of Art commercial truck-mounted machine gets into action. Our powerful hot water extraction process will deep and thoroughly clean the carpet fibers with a biodegradable cleaning detergent and deodorizer agents safe for humans and pets.
Post-inspection
Any spots not being removed yet, will be treated and permanent stains and pre-existing damage will be pointed out to customer.
Guard Protection application and Carpet Grooming
Upon request from customer, carpets are treated with special protector for stains and soil resistant and rake their pile for an even looking (extra fee applies).
Walk-through
Two pairs of shoe covers will be provided for a final walk-through with customer. Technician will advise of proper care to elongate a cleaned surface.
Other Carpet Services We Offer
Guard Protector Treatment
Our special treatment works protecting and elongating the cleanliness of your carpets, Area Rugs and Upholstered Furniture creating an invisible protection against soil build up or accidental spills that could become permanent stains.
Pet Stains and Odor Removal Treatments
When it takes more than one of our regular cleaning processes to solve a stained or smelly spot, we also offer you a solution.
Our specials treatments to remove stains and odors are available with FREE ON-SITE QUOTE and CONSULTATION.
Area Rug Cleaning
Oriental Rugs
Wool Rugs
Standard Rugs
How to prepare for our arrival