Floor Cleaning and Maintenance
Tile and Grout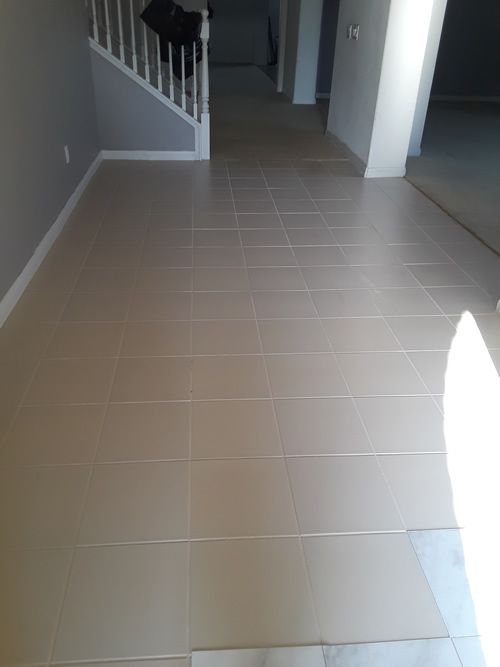 We know how hard it can be to clean and maintain tile floors by hand, mopping is a hard chore, messy and almost impossible to reach dirt and contaminants that hide deep within the porosity of the grout and tiles texture.
Our professional tile and grout cleaning service consists on power washing and extraction method to clean out the hidden dirt and restore the luster of your floors, leaving a sanitized surface.
Natural Stone Cleaning and Polishing
Natural stone tiles come in a variety of shapes and stones. And the cleaning methods to clean them can vary depending on the stone, sealants and polished surface.
We offer a variety of cleaning methods and surface care solutions for all types of Natural Stone floorings.
Professional Cleaning, Sealing, Waxing, Coating Protectors, Surface crystallization and Polishing to name some.
Let our professionals take care of your valuable flooring investment and make them look their best.
Stone Floor Types
Marble
Travertine
Terrazzo
Limestone
Slate
Granite
Hardwood Floor Cleaning and Maintenance
Dirt and contaminants can settle into the natural crevices and gaps your valuable Hardwood floors have, they can dull and scratch their protective coatings and make your floors lose their shine and lust.
Our cleaning system offer a Professional solution to deeply remove dirt and contaminants and elongate the beauty of your valuable investment.
We also offer our "NON-SANDING RESTORATION SYSTEM" which effectively restore the lost shine on Hardwood floors by removing the old and damaged coatings and applying new ones to an almost brand-new condition.
VCT and Linoleum Floors
Professional cleaning and maintenance for Residential and Commercial VCT and Linoleum Floors. Our deep power washing and extraction cleaning will leave VCT and Linoleum floors free of grease, oils, dirt, food spills and other contaminants.
Services offered for VCT and Linoleum floors:
- Spray and Buffing
- Strip and Wax
How to prepare for our arrival